What
ONE
word would you use to describe
Summer?
Sunshine
Vacation
Chaotic
Busy
Fun?
I
Love
the Summertime- do I gush about it too much around here?! :)
And
one
word I think would describe it well is
FULL
.
Summer is full of water fights, pool time, beach days, library days, park days, bike riding, picnics, drive in movies... and even things like
video games
. I know I simply can't entertain my boys ALL the time. My
ideas
run
dry
after so long, ya know?? They gotta have somethin' else to do that gives both of us some chill time! (Or makes it so I can load the dishwasher, take a shower or fold laundry on the fly) :P
This last Christmas, Stephen twisted my arm and we gave the boys a
Wii
as a family gift- and it really has ended up being
fun!
I knew the boys would LOVE getting the new
Ubisoft
Smurfs 2 video game
in the mail- they love mail and they have been excited for the Smurfs 2 movie this summer too. We love catching new summer movies and this year there have been
lots
of great ones!
Confession: I actually quite enjoy
watching
my little band of men playing video games. Specifically when they can pull it off without getting frustrated or upset with each other, of course :) So it was fun for
all
of us to sit and check out this new game.
Taron and Keaton said that the Smurfs 2 Game reminded them of
classic
Mario- gotta love the classics! That similar feel made it so they could
jump right in
to playing without too much of a learning curve. The simplicity and bright graphics also made it fun for the
little
boys to play- even Ryder could do pretty good with just a little help.
I liked how they could choose
which
Smurf they wanted to be- and especially that two players can actually be the
same
Smurf! Saves on any unhappiness over who wanted to be who, ya know? :) Once the boys see the movie, that part will become even
more
fun. Once Coop sees this shots below of later stages of the game I know he'll be excited- right up
his alley
:
Are your kiddos
excited
for Smurfs 2 too?? (ha ha) This game is a great addition to your FULL summer- I know Taron really likes
Game Stop
for buying and trading games, and of course,
Amazon
is a great option too :)
Whatever you do to catch some more
relaxing
or productive time through the summer,
I hope it serves you well! Have a
great
week all :)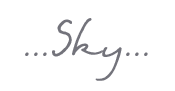 I was selected for this opportunity as a member of Clever Girls Collective and the content and opinions expressed here are all my own.