I love all the Red, White and Blue. Love that
feeling
that I get
when I hear patriotic
songs
behind the
bang
of fireworks,
when I see all the
flags
lining the street as the parade goes past.
I love the thoughts of our
forefathers
, struggling and compromising
as they
built
this Nation
.
I got to
explain
to Cooper this morning what makes Independence Day
a special day and why we celebrate it. The explanation, of course,
went
without
the mention of taxes or polls or Obama.
Proud as I mentioned
George Washington
and
the Revolutionary War being won
against all odds
.
That's what I'm
choosing
to think about today- our history.
A history that I feel so proud of and
thankful
for.
Any worry about the present and, especially, the future can
drive me
again tomorrow
and the next day and when it comes time to
vote
in November.
Read one of my
favorite
posts ever, where I
wax poetic about

America

HERE
:)
And for a great song and video to help you feel the
spirit
today... here it is: :)
Happy
Independence
Day all!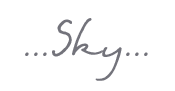 PS... Check out some of the
fun
things we've done to get ready for the day...
Red, White and Blue
tie-dye
! Unfortunately, the blue washed almost all the way
out
during the washing step- I was so bummed! So they all got new jammie shirts I guess :P Ryder
joined in
on the rinsing step... :)
And our neighbors and friends will be getting these fun
little gifts
tomorrow after the parade! I saw the idea
on Pinterest
and used
these
cute printable tags from The Polka Dot Posie- I liked how they turned out and the boys all helped with the popcorn... both making it and consuming the leftovers! :) I love doing little things like these to
mark
occasions :)
Let Freedom Ring!