It's really
not
so easy to move, ya know?
Packing and hauling boxes and furniture is really no big deal
compared
to the work of getting comfortable with your neighbors and making acquaintances around you.
In the two years we've lived in our current home, we've done okay at that I guess.
We were
just
starting to feel like we knew people when we went places and such.
And then recently, our Stake was re-aligned. In other words, the people we went to
Church
with
changed
almost entirely. Our neighborhood was taken out of the Ward we went to. Our lives revolve around Church in
a lot
of ways, so it was kind of a
big bite to digest.
Suddenly that level of comfort was back to
square one
in a way. The more I thought about the change, the more I thought of specific people that I knew I would really
miss
interacting with each week.
Being the
gift-giving
lover that I am, I set to work on a simple way I could let the people I was thinking of know that they had affected my life. Not that they wouldn't continue to, but kinda not really either, ya know? Not anywhere near the same
frequency
at least. I had to smile when a friend I had worked with in the Primary delivered a sweet gift
to
me while I was in the process of creating these too :)
(Sheet of
all
six tag colors found
HERE
.)
I whipped up these
simple tags
and put some bite-size candies in these cute clear boxes from Pick Your Plum. I thought I'd
share
them with you, since we all have everyday type of moments that deserve a little somethin.' :)
Any day or any reason could be a great time to

let someone know

they bless your life!
Each tag has space at the bottom for a handwritten note.
There are
six color
options total- see them above. To get a sheet of
all six colors on one page
for cutting,
click HERE
. And thanks for visiting! :)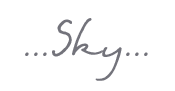 Oh and PS... Our
new
Ward has really been great so far, too!
Church
is a wonderful place to find
wonderful
people no matter what :)