This week Cooper is
home
on Spring Break, and we're not really planning on anything too grand, just enjoying home. As long as I could get a little shopping in on occasion too, I'm pretty sure I could hang out at home indefinitely- ha!
It feels like
Easter
is sneaking up fast this year, so I wanted to try and do some Easter season sort of activities with them...
I busted out some:
plastic eggs
colorful pom pom balls from Dollar Tree
googly eyes
face stickers from Michaels
and the hot glue gun
and we came up with these adorable, fun little
creatures
! The boys totally
loved
these and played with them like action figures :)
The fun thing about these is that they
still open,
so it looked like they talked- the boys could move their mouths. I just made sure not to get glue over the seam of the egg in the middle.
I'd put some hot glue on, then the boys stuck a pom pom over it
themselves
- they liked that part! It took about
3/4
of the bag of poms to totally cover the eggs like above. They called the one that I didn't have enough to cover all the way the baby :)
To use the pom poms we had left, we tried making little
hats
on them- these took on a life of their own! Cooper said the first one looked like it was wearing a sombrero! I added poms on top of each other at the sides and top to
create
this clown lookin' guy...
He instantly became Ry's favorite. I dug out these paper egg
carton
pieces that the boys had painted awhile back with the intention of making caterpillars. That project never got finished, so the pieces became
cars
for our creatures :)
Coop said these ones look life furbies- so true, eh?! I really just thought they were too
fun
not to share. A simple craft anyone can do with their kiddos to use up those Easter eggs!
Enjoy!
And thanks for being here!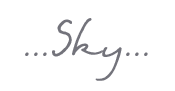 Here's a few
more
fun ideas and creations for kids to check out too: