Senior Year.
Those words kinda come with a certain connotation. Time to be dialed in to what's next, as well as living things up in all the best ways. I was involved in some good endeavors throughout high school. But in my senior yearbook, I'm listed as the class "Crash Test Dummy." My senior year claim to fame.
See, Homecoming Dance of my senior year, my date and I were driving home and
didn't
exactly make it there. I went to put lotion on my hands as we drove and it kind of exploded out the top when I did. It had gotten onto my dress and my date was trying to help me with the spill.
He wasn't watching the road.
We
hit
a canal bank, went airborne and
landed
on the other side.
It goes without saying that I grew up in a rural area. When I came to just
after
the impact, I saw a light a ways off and had the thought that it wasn't going to be too fun to walk there in my heels. But I went to get out and stand up anyways. And told my date that I thought something might be
wrong
with my foot. He looked and I think about passed out. I
wasn't
going anywhere.
I
broke
my left ankle and left leg just above the ankle, severely sprained my right ankle and broke my right arm, as well as multiple other little bruises and cuts. I had bitten all the way through my tongue. The crash left me in a
wheelchair
for three weeks and on crutches for a month or so after that.
All because we

weren't focused

on the road. My date, my driver, was distracted.
Which means all of the pain, and expense, and turmoil of the crash

could've been prevented

.
According to the National Highway Traffic Safety Administration (NHTSA), there were 3,328 fatalities and approximately 421,000 injuries in distracted driving-related crashes in 2012. "Accidents" can be prevented. But

distracted driving is NO accident!

Those lives and suffering could've all been prevented.
After my crash, I saw a great orthopaedic surgeon- the specialists who put limbs and bones back together after trauma- that put a plate and nine screws into my leg and ankle. Now a little container filled with that hardware sits in my hope chest too. But orthopaedic surgeons and automakers would certainly

rather
help all drivers "decide to drive" each time they get in the car and to keep bones and limbs intact.
R
emember, the most advanced safety feature of any vehicle is
the driver
.

The AAOS and the Auto Alliance urges all drivers to keep their most sophisticated safety features engaged:

eyes

on the road and

hands

on the wheel. I could've dealt with the lotion spill myself. My date should've been driving, getting us both home safe. I might add that he walked away with almost no injuries at all. No one wants to be that driver, that hurts someone else and has to endure that heartache forever.
It's not like it's necessarily easy to just drive, either, I know. We have phones and kids and food and music and traffic and so on. But we have bigger reasons to ignore it all and drive, to decide that the things that matter less

won't overcome

us behind the wheel in favor of what matters more.
Now that I'm, obviously, no longer a high school senior, but actually have a driving high schooler of my own...
all this stuff feels so
important
to me in even bigger ways! We recently just gave Taron his first vehicle for his 16th birthday. Such a cool life moment and he has been on cloud nine! So fun (and honestly a little sad too) to watch him feel out his
independence
.
But it makes me want to shake him to
just
drive! Don't even think about texting (I know he really feels strongly about that too and I'm so grateful!), don't let your music cause problems, only half listen to your buddies in the backseat or your girlfriend up front or whatever it is that could be getting in your head other that the wheel and the road! We love you
too much
to see you be the one in the wheelchair or worse.
The

Decide to Drive

program is aiming to empower drivers and passengers to

speak up

about distracted driving and reduce distracted behaviors behind the wheel. Even if you aren't the one driving, you can tell the driver to be keeping his focus where it should be.
Thanks for letting me walk a bit down memory lane today... hopefully it'll help

you

decide to drive and help others do the same! The pain just

isn't worth it

. ;)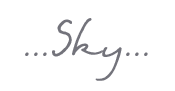 I was selected for this opportunity as a member of Clever Girls Collective and the content and opinions expressed here are all my own.