It's no secret that I love
giving gifts!
Putting a cute gift together is probably my very favorite way to
channel
my creativity.
There's just something about that little
twinge
you get inside when you're giving, ya know?
So I'm excited to write a post for this
cool
gift giving site called
Ziftit
-
knowing that you're giving something that the recipient
really wants
makes it even more fun!
Aren't these diaper cakes my sister-in-law and I made recently
cute, cute, cute?!
We kinda thought so. This is one of my very favorite baby shower gifts to give- just plain fun!
But
here's the thing: while new Moms like cutie clothes or these cutie cakes for sure, they could
actually use
things like car seats, bouncy chairs, or changing pads, right? I
knew
when I made this that my friend would have to take it apart immediately for lack of space- and a plain ole' box of diapers
isn't
really what I was going for, ya know? :P
At
Ziftit
, you can create
lists
of things you want relative to events and occasions. In the case of my friend having a baby that
didn't exactly need
a cute diaper cake, I was able to add a baby shower
event
for her on
Ziftit
, have her add gifts she'd really prefer, and
invite
others- pretty cool :) I can't even wait to see when she gets the gift I chose! It was fun to get to
pick
which thing I'd most like to get for her and the new baby, knowing that
any
given choice was a sure winner. A far cry from giving something cute but impractical!
And in my own case, just in case Stephen is wondering ;), here's what my
birthday
list looks like):
And, babe, if you have to
choose
between the Pyrex and the Project Life,
by all means, go with the Pyrex. Ha! ;)
The great thing about Zift lists is that you can include stuff from
anywhere
! Amazon, Etsy, Target, Kohls, Old Navy, Pottery Barn... really, if you can click it on-line, you can
add
it to your list of things you want! You just quickly download the browser plugin and a little
button
appears in your toolbar area that you can click when you're looking at an item you want to add! A drop down lets you add
to your Zift list
in just a couple of clicks-
no limitations :)
Of course it would be no fun if you were the
only
one that saw the list of stuff you want, eh? Or if you couldn't
see
the lists of the people you need to buy a gift for? That's why there's Pinterest, folks ;) You can actually invite friends, create events to include people in and
share
Ziftit in general with friends through social media or email- really
natural
and convenient.
Ziftit
would be a great way to
partner
with someone else for giving larger gifts too. Each buyer can "pitch in" on a gift in a list until it's able to be purchased directly from the website it was found on. You can use those funds you added to Ziftit directly, or purchase
normally
from the site the item came from. All the way around, Ziftit is a really
cool tool
for gift giving and will make it more hassle-free for sure!
Check it out yourself
HERE
:)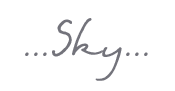 I was selected for this opportunity as a member of Clever Girls Collective and the content and opinions expressed here are all my own.