So "bling" is really
not
my thing... less is more for me for sure!
If I'm wearing
both
a necklace and earrings, I usually worry I'm
over-doing it
with the accessories! But I do like looking like I actually
tried
, too, ya know? Almost any time I wear my hair down, I pin a strand
back
with a bobby pin so I can still function without my hair taking over! I wanted to be able to add a
little
somethin' to a few bobby pins so I could feel like they weren't quite so boring...
I snagged some strands of
beads
for 55% off at Michaels and some little "Bling" embellishments on clearance for 99 cents. I loved the little
triangles
and thought they were simple, but pretty enough, too.
Cut them
apart
(they were adhesive, but not nearly enough), then hot glued..
Kinda like little
arrows
, eh?
I liked the end result- not enough to be the only thing you see,
but a
tiny
touch of extra that's nice too :)
I also had these cool,
flat
patina-like beads that I knew wouldn't look good just glued on- you could see the
hole
in them and it just seemed like it didn't really belong. So I used wire cutter to
snip
off the end of one side of the bobby pin...
and
strung
the bead right on! I actually didn't even glue it at all- once it was strung to the other end, it seemed really
secure
and since it's flat, it didn't move really at all! The lack of a stopper on the one end
didn't
diminish the pin's hold in my hair either. (The weight of
my hair
diminishes any pin's hold... I have to fix them a couple times through the day no matter what! :P) This one is my
favorite
:)
The
simplest
little thing ever, but fun and cute :) If bling IS your thing, use
bigger
beads or flowers- whatever goes for sure! I'll be on the lookout for another great deal on more flat style
beads
to try this some more! Happy Monday, all!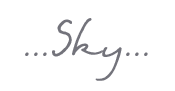 And just in case anyone needed
another
bit of proof
regarding my
mad skills
in self-portraiture/ project modeling... here's a parting shot...
ya know, of the cute
bobby pin
in my hair... :P :)