For quite awhile now, I've been wanting to read the book

Divergent

.

I knew if I didn't read it before the movie came out, I'd end up starting with the sequels afterwards and didn't want to miss actually reading the first one too! Do you do that at all- once the

movie

comes out it's hard to get yourself to read the book?!
And do you maybe also get sucked in to a series-
can't stop
until you just get to the end already? I sure do! Read these three in one week- and that was holding off some. I'm really glad there's
only
a matter of days before the movie comes out! I've had
Divergent
on the brain big time... A couple of my blogger friends are
fans
too and tomorrow they're joining me for even
more
Divergent
inspired creativity!
But I had these simple
quote printables
ready to go too, so I'm sharing them tonight! These quotes and phrases from the book are some of my
favorites
. The faction symbols are the ones that will be seen in the movie and were released
HERE
.
Which would you say
you
are? :)
This one above was one of my very favorites- the awesome feeling after a
productive
day is second to none for sure :) I forget that all
too
often though!
Anyhow, these are designed as 3.5" x 5"
cards
- I was thinking they'd make good thoughts for hanging on a mirror. I put a few on my own
mirror
and some on the mirror where my older boys get ready.
Start by
downloading the quotes

HERE
- all of them are fit onto just two pages.
Then I dipped in to my stash of
washi tape
to hang them. :) (I love this great dispenser that Stephen got me for Christmas!)
My own mirror... yes, the towel rack is my
necklace
hanger- ha ha :)
They would make nice
bookmarks
too :) Hope you enjoy, whatever use you find for them! Are you a
Divergent
fan too? What are you most looking
forward
to in the movie?? Is
your
favorite line from the book included here? :)
Remember,
tomorrow
I'll have even more
Divergent
goodness to share!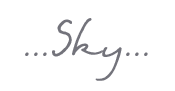 For more free printables, from movies, music and otherwise, click
HERE
:)