I am a member of the Collective Bias® Social Fabric® Community.
This shop has been compensated as part of a social shopper amplification for Collective Bias and its advertiser.
It feels like this week has been revolving around

Disney FROZEN the movie
coming out! Our little band of men

loves

this flick too- certainly not just a girl show :) We've had the chance to comb both our local stores for fun Walmart

toys

and the FROZEN DVD... all with the intent of

giving

them away...
This

quote

above is my favorite from the movie.
I believe this, I know it to be true. That I'm

happier

when I'm not so self-absorbed and narrow minded. That I
love
, even crave,
the deep-down good feeling of

giving

, of selflessness.
The kind of selflessness, or

love

, that made

Kristoff

turn around from having left Anna behind to (he thought) be saved. The kind of selflessness that governs

Anna

throughout this whole movie; that puts her on a horse to go after her sister when she could be scared or angry instead. The kind of

selflessness

that makes

Olaf

refuse to leave Anna when she needs to find a solution, even if it does mean melting. Maybe even the kind of selflessness that keeps

Elsa

locked in her room, alone, not wanting to ever hurt her little sister again.
Wow, FROZEN can sure get a person thinking and feeling and learning, huh?! I want my

boys

to learn from it, to learn in general how to

think of others

before themselves. Not the simplest concept when you're four or six, right? We do a lot of gift giving, card making, knock-and-running to that end. Hopefully they don't realize it's all a big life

lesson

... otherwise, the gigs up ;)
Thanks to #collectivebias, we got to visit both of our
Walmart
stores here in town looking for toys and other FROZEN goodies.
We knew that we wanted to send a #FROZENfun
package
to Coop and Ry's cousins, my
nieces
that are fairly close to their same ages. For real, my sister had two girls and I had two boys- it's cut and dried in this family ;)... They live just far enough away that we don't see them as often as we'd like. Unfortunately, the boys seem to like to tackle them without their consent when they are together, but it's really just because they are
bursting
with excitement for getting to see them at all. (I know, it's true,
boys
can be pretty weird. :P)
Really, the two little girls whom this package was for are
incredibly special
in my boys' minds. They
love
their cousins and this was a great opportunity for us to put that love into action, sending them FROZEN items that we all knew they would enjoy.
Little did I know how unique the

result

would be...
I just grabbed what we found-
some books and the Anna and Elsa Sparkle Dolls-
and didn't think
anything
of it. We also chose some candies in FROZEN colors and some
sparkly
tulle to complete the package. The boys announced that girls love glitter... see, they get a small glimmer of feminine influence around here ;)
With our stuff gathered, they set to drawing their own
handmade
cards to include too...
Could you die over Coop's little
Olaf
drawing?! That was my favorite part! Ryder said his was Kristoff with the ice.... and would've taped about twenty pieces of candy to it if I'd let him. Every good package needs
treats
as far as I'm concerned. That part might have been with my
sis
and brother-in-law
in mind ;)
We waited until the day of the
movie
release, on Tuesday March 18, to send this so we could buy the FROZEN DVD (only $14.96 at Walmart!) and see if any
new
stuff came out along with it that we could slip into the gift box at the last minute. We weren't disappointed- there was a fun
book rack
right by the movie display! There were actually several
smaller
displays like this one below in the toy section too...
Psst... want to know a great little
secret
, speaking of those little displays? There might just be a small little display in the
freezer
section, that's right, like frozen food... and that's because if you buy a 24 count package of
Eggo waffles
, you've got yourself a
$5 off
coupon on the box!
Truth: I totally
forgot
about this coupon in all of the action of buying the DVD (the boys might just have been running and hollering with excitement)... so I totally cost myself five whole bucks- boo! Don't make the same mistake I did... buy waffles at the
same time
;)
Anyhow... these were our last minute
additions
to my niece's gift package. I let Coop and Ry keep the sticker book- they love any kind of
stickers
, like most kids. Plus, that way we could also add some to the outside of our box...
and carry it in the post office, so
happy
to be getting it on it's way. They wanted to call my sister ten minutes later to see if they'd gotten it yet- ha ha :)
But the

actual

ending to the life of this #FROZENfun package has been my favorite part... when I talked to my sister on the phone just after the girls did actually open the package, I got to hear the

thrill

in my youngest niece's happy, kinda-hard-to-understand voice- is there anything that warms a person heart more than child speak?! I also found out that my sister had been looking for an

Elsa doll

since before Christmas, with no luck at her own stores. She even said, "there's an Elsa doll in here, it's a

miracle!

"
That probably doesn't bring
tears
to the surface for anyone else, but it did for me :)
That
is the awesome reward of
selflessness and giving
, that mighty, tender burst of emotion when you've been successful in uplifting the recipient. Of course, I shared the conversation with the boys and got to see them feel a bit of that too...
lesson
added upon :)
Download an 8 x 10 of this quote yourself HERE
:)
Love
is
putting someone else's needs
before
yours. And maybe even just their desires, or their
happiness
. Love isn't selfish. Love is the
best
feeling in the world... Olaf and FROZEN got that just right :)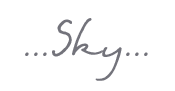 For a few other #FROZENfun ideas focusing on
kindness
and selflessness, check these out!
FROZEN afternoon from Gingersnap Crafts
Act of True Love from ABC's and Garden Peas
FROZEN Kindness Party from Hope in Every Season